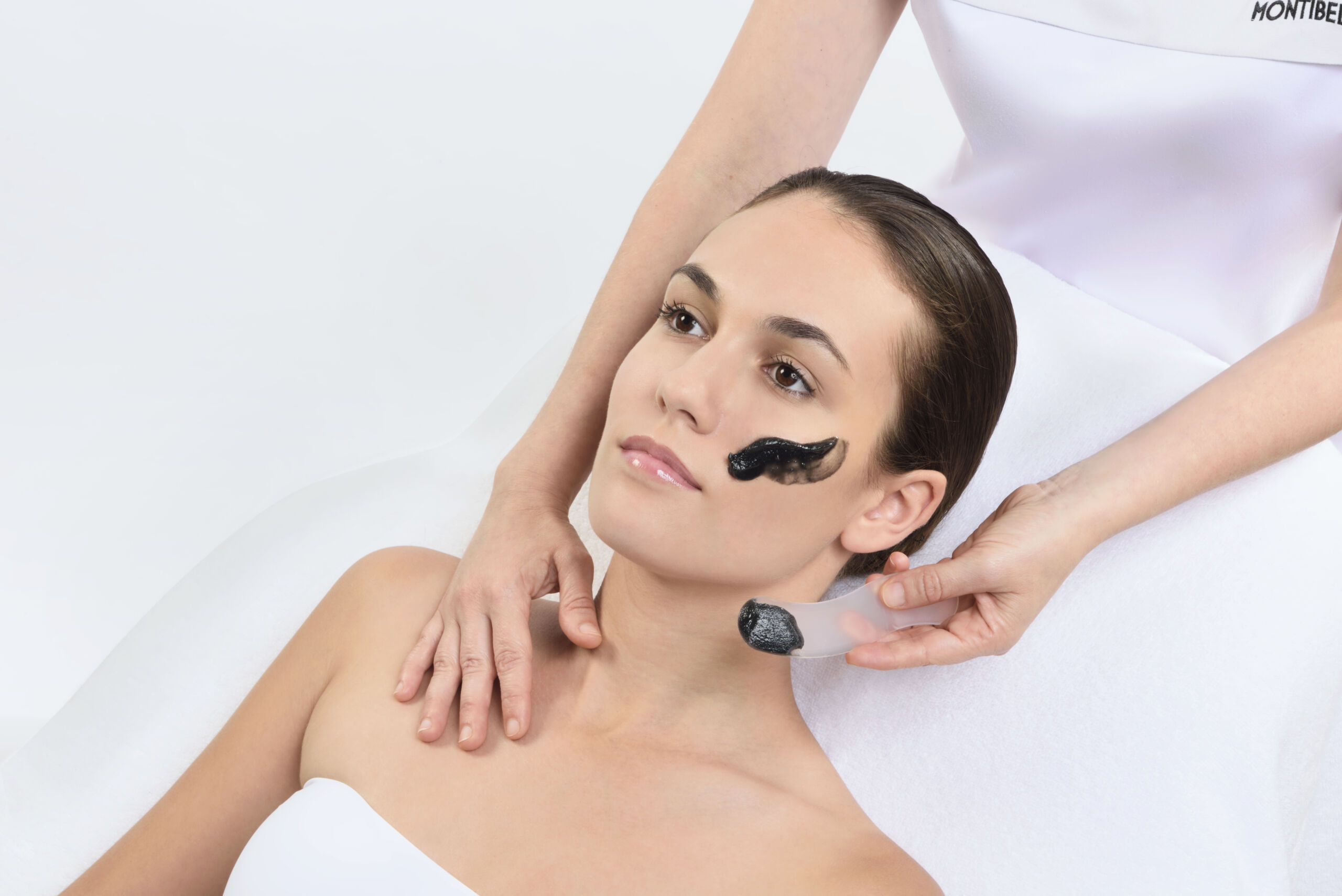 What is the black mask and how is it applied
The black mask is one of the many beauty treatments that originated in South Korea, a country where skincare is almost a tradition and which has become the benchmark for the Asian beauty market in recent years.
The main reason why it's so popular is basically due to the burst of hydration, radiance and plumpness it leaves in just a few minutes.
What benefits does the black mask have?
With the black mask, you can remove impurities from skin, blackheads and keep skin toned and hydrated easily and immediately. What's more, the current state of the environment and lifestyles, characterised by excessive pollution, have harmful effects not only on health but also on skin. The black mask also helps to release toxins from your skin.
Montibello has created a new generation of detoxifying masks that come with an activated charcoal sheet, a serum that deeply penetrates into skin and a blend of plant extracts from the Alps. It's the perfect 3-in-1 mask that instantly gives facial skin a burst of radiance. We suggest giving our RADIANCE BLACK MASK a try.
How to apply the black mask
Applying RADIANCE BLACK MASK is very simple. But before using it, it's a good idea to wash your face with any of our cleansing products and rubbing it in with a circular motion. Then, rinse with lukewarm water and dry. Now you're ready to apply the black mask by following the steps below:
First, take the mask out of the sachet.
Then, unfold the black mask and apply on perfectly clean and dry face.
Now, adjust the black mask to the contours of your face and leave on for 15 minutes.
Once 15 minutes have passed, remove the black mask from the bottom upwards and massage gently with your hands until all the serum has been absorbed into your skin.
After the last step, you'll have skin free of impurities that's completely hydrated in minutes.
Rituals with black cosmetics: the timeless trend
Skin in urban environments faces a hostile environment on a daily basis. This accelerates the skin's natural ageing process, reduces its protective barrier and unbalances its essential nutrients. This is why skin shows signs of asphyxia, tiredness and/or premature ageing, sensitisation, impurities, dehydration, and a less radiant and even skin tone.
If you wish to get even more results, we recommend visiting a Montibello salon to pamper yourself with our Urban "Primer" Ritual, a beauty treatment that combines mindfulness with black cosmetics.
Subscribe to our Newsletter