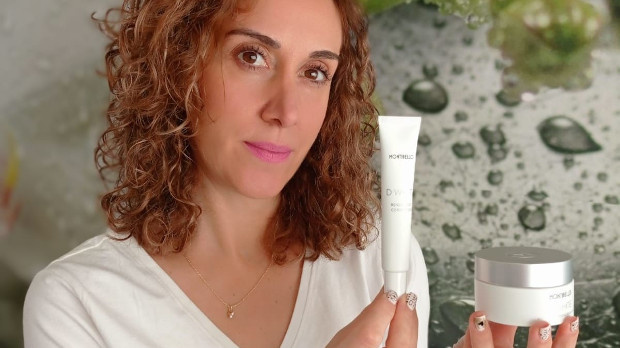 Dark spots on skin? It's time to get rid of them!
By Ángela Joana Muñoz Talavera, manager of Salón de Belleza Ángela
The winter months are the perfect time to treat our skin and attend to its needs. This is why I want to talk about treatments for getting rid of dark spots in this post.
One of the main problems that we face when summer ends and our skin grows lighter again are those unsightly dark spots, which are so annoying and stay with us throughout the year.
Nowadays, there's a huge variety of pigment correcting treatments on the market, but it's worth pointing out that most of these do not deliver the desired results and often end up damaging our skin.
Salón de Belleza Ángela, with more than 20 years of experience in the world of beauty, recommends Montibello's D-White line.
D-White achieves a significant improvement thanks to the cell renewal that this range brings about on the skin.
This is possible thanks to its patented laser-like formula, which promotes and enhances the reduction of dark spots and the elimination of melanin in those dark spots, while preventing other dark spots in the future.
Given my professional experience, I believe that D-White offers actual results while giving skin radiance and reducing signs of ageing, making it look more youthful and even.
This line, aside from offering in-salon treatments, also has several specific cosmetic products for daily use at home, further enhancing its results.
Discover the range
D-White Anti-Age Whitening Cream SPF 20, an anti-ageing cream that includes photoprotection. Formulated with laser-like active ingredients, it's highly effective for the gradual elimination of dark spots and excess melanin, reducing dark spots on skin and preventing new ones from appearing in the future.
D-White Renew Spot Corrector is a fluid to be applied at night that has renewing and whitening activity on dark spots on skin, resulting in their removal.
We'd like to take this chance to thank Montibello for its professionalism and dedication to this profession and its ongoing innovation and improvement of its products. All that hard work is what enables us to offer the best results to our clients.
Subscribe to our Newsletter