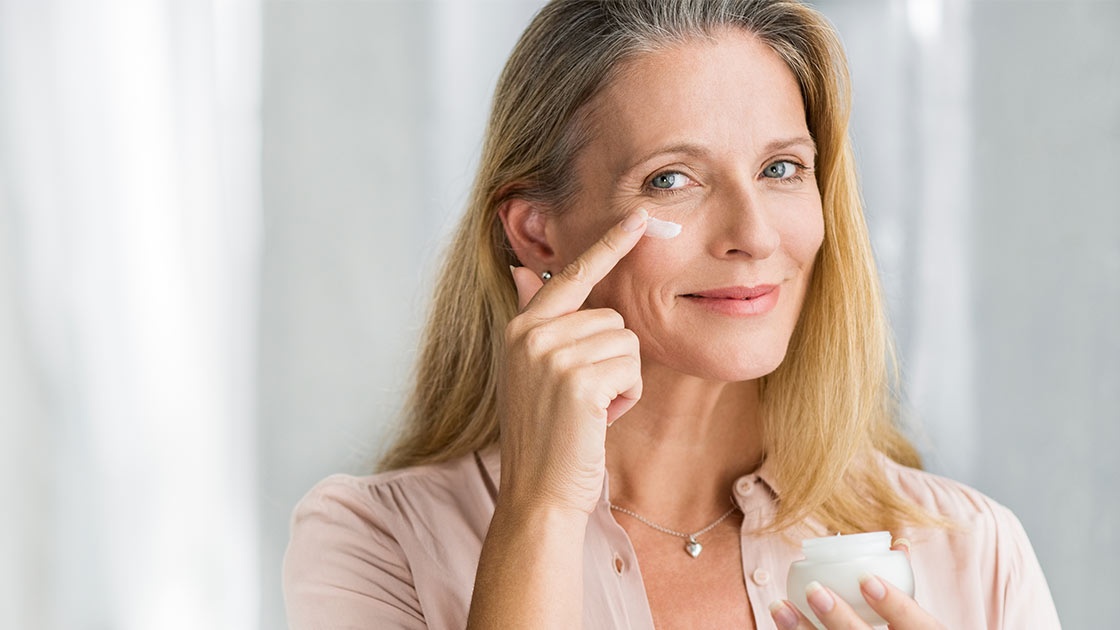 Goodbye to puffiness and dark circles with the best eye contour creams
The eye and lip contour areas are the most vulnerable to skin ageing, quickly showing small wrinkles, puffiness, dark circles and even the so-called "barcode" lines above the upper lip.
The skin around the eyes is characterised by:
Being five times thinner than facial skin and ten times thinner than the skin on the rest of the body.
Being more susceptible to imbalances due to a lower sebaceous gland density.
Sitting on 22 muscles that are in constant motion due to blinking and the expression of emotions and feelings.
All of this leads to an older appearance and a tired-looking face. Therefore, it's absolutely essential to identify, prevent and treat clear signs of ageing as early as possible, both in the eye and lip contour areas to reduce and delay their decline with the passage of time.
What product should you use for puffiness and dark circles?
At Montibello, we've got an amazing range to choose from according to every need:
What is the best cream for the lip contour area?
Having a smooth, wrinkle-free lip contour area may seem like a dream, but now, with this amazing product from Montibello's Genuine Cell range, achieving it is easier than ever:
WRINKLE ERASER FOR EYES & LIPS is an anti-wrinkle balm with an exquisitely melt-in and nourishing texture, specifically for the eye and lip contour areas. We recommend using it both morning and night.
Active ingredients
Prollagen-VG: a complex of five plant-based proteins with a collagen-like activity (soy, ginger, lentil, rice, quinoa), with a high protein content, which deeply penetrates into skin.
SKINARCHTM: peptide in charge of promoting the formation of new collagen.
MATRIXYL® 3000 and MATRIXYL Synthe'6 TM: combination of peptides that promote the synthesis of different types of fibres to restructure the dermis.
MUNAPSYSTM, ARGILERINE® and GABACARE BL98T: a combination of two hexapeptides that act on expression lines to improve their static and dynamic appearance.
Subscribe to our Newsletter