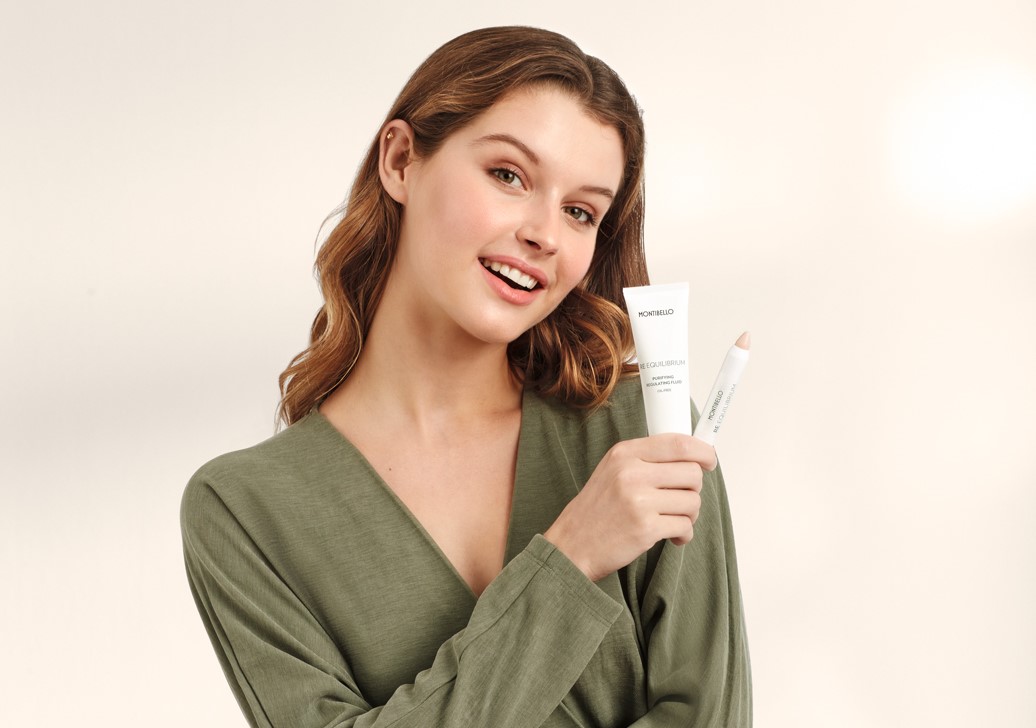 Three products for oily, dehydrated skin
Beautifully balanced, radiant skin, with neither blemishes nor shine, is one of the main beauty goals of female consumers. Enlarged pores, a rough and shiny appearance, an uneven texture, pimples or blackheads are the most common flaws of oily, dehydrated skin. Nevertheless, did you know that skin with excess sebum can also be dehydrated?  It's a common error to think that oily skin does not need hydration. We'll explain everything you need to know about this skin condition.
How does oily skin get dehydrated?
The reason is quite simple; by producing excess sebum and oil, the skin is unable to retain enough water. This imbalance increases if you don't follow a suitable facial skincare routine and don't do specific maintenance to keep all these blemishes at bay.
Dehydration in oily skin could also be due to several factors: using products that are not suitable for the skin type, not hydrating skin to avoid unsightly shine, and also external aggressions, such as the cold and heat, which also cause dehydration.
Oily, dehydrated skin: a problem that transcends age
Dehydration in oily, shiny skin is the result of several factors such as genetic predisposition, diet, allergies, stress, and of course, following an unsuitable beauty routine.
A very common error in people with oily skin with enlarged pores, pimples and/or blackheads is using cleansers that dry out skin, as well as not using moisturising creams with the intention of removing excess oil. What they don't know is that the outcome will actually be quite the opposite of what they want to achieve. Leaving oily skin dehydrated only leads to an increase in the production of sebum and the appearance of even more blemishes.
What creams should you use to care for oily, dehydrated skin?
Finding the right treatment for this skin type can be a real challenge. Many specific products are particularly astringent and aggressive in an attempt to keep the production of oil under control, which leads directly to dehydration, as they tend to strip away the skin's natural oils. This is why if you've got oily skin and you've ever noticed it feeling tight and reddened, it could be due to the lack of hydration.
The solution for oily, dehydrated skin lies in choosing treatments with a lightweight, fluid consistency which do not clog pores while hydrating, such as the RE·EQUILIBRIUM range by Montibello, with up to 94% natural ingredients. This range for oily skin has just improved its formulation to fight skin problems inherent to oily skin even more effectively.
How does it work?
It regulates: it balances oil production to prevent shine and a greasy feeling.
It purifies: it moderates the proliferation of bacteria by fighting impurities and balancing the skin microbiota.
It retexturises: it balances the formation of keratin by minimising enlarged pores, smoothing residual scars and post-inflammatory hyperpigmentation.
It brings wellbeing: it calms and soothes skin, reducing irritation and redness on the face.
The secret lies in its formula
Its new formula, exclusively for treating oily and acne-prone skin, combines active ingredients with well-known purifying and sebum-regulating properties that calm and soothe any discomfort in oily skin by bringing wellbeing to skin. Niacinamide, the ultimate multitasker skincare active ingredient due to its many properties, stands out.
According to Marta Soria, R&D Skin Care Manager at Montibello, "The formula's secret lies in its active ingredients, as they have many beneficial properties for skin. Niacinamide, also known as vitamin B3, particularly stands out. It promotes the synthesis of ceramides, which gives it benefits for skin quality and hydration: it fades signs of ageing, refines pores, reduces acne and significantly improves dark spots on skin. It also plays a very interesting role in reducing inflammation, particularly in skin with blemishes or irritated skin".
Its natural active ingredients: 
Niacinamide (Vitamin B3). Restructuring active ingredient that fights excess oil and acne, and reduces sensitivity, redness and irritation.
Bakuchiol. The natural alternative to retinol that acts as a cell regenerator without causing irritation to fight enlarged pores and thickened skin. What's more, it has antioxidant and sebum-regulating properties.
Sebum-suppressing amino acid. Sebum-regulating active ingredient that also balances the skin microbiota.
Magnolia extract. Natural antibiotic that prevents the proliferation of bacteria by fighting and preventing the appearance of impurities.
Centella asiatica extract. Anti-ageing peptide with anti-gravity action, tea tree oil and hyaluronic acid.
At-home maintenance range
Three must-haves to fight oily skin, shine, enlarged pores and excess impurities formulated with highly effective natural active ingredients:
Lightweight cream with great regulating, hydrating and mattifying properties whose formula contains an anti-ageing peptide with anti-gravity action, specially designed for oily skin. Its formula keeps excess oil under control, reduces shine and mattifies skin, while bringing comfort, firmness and elasticity. Shine-free skin for 24 hours.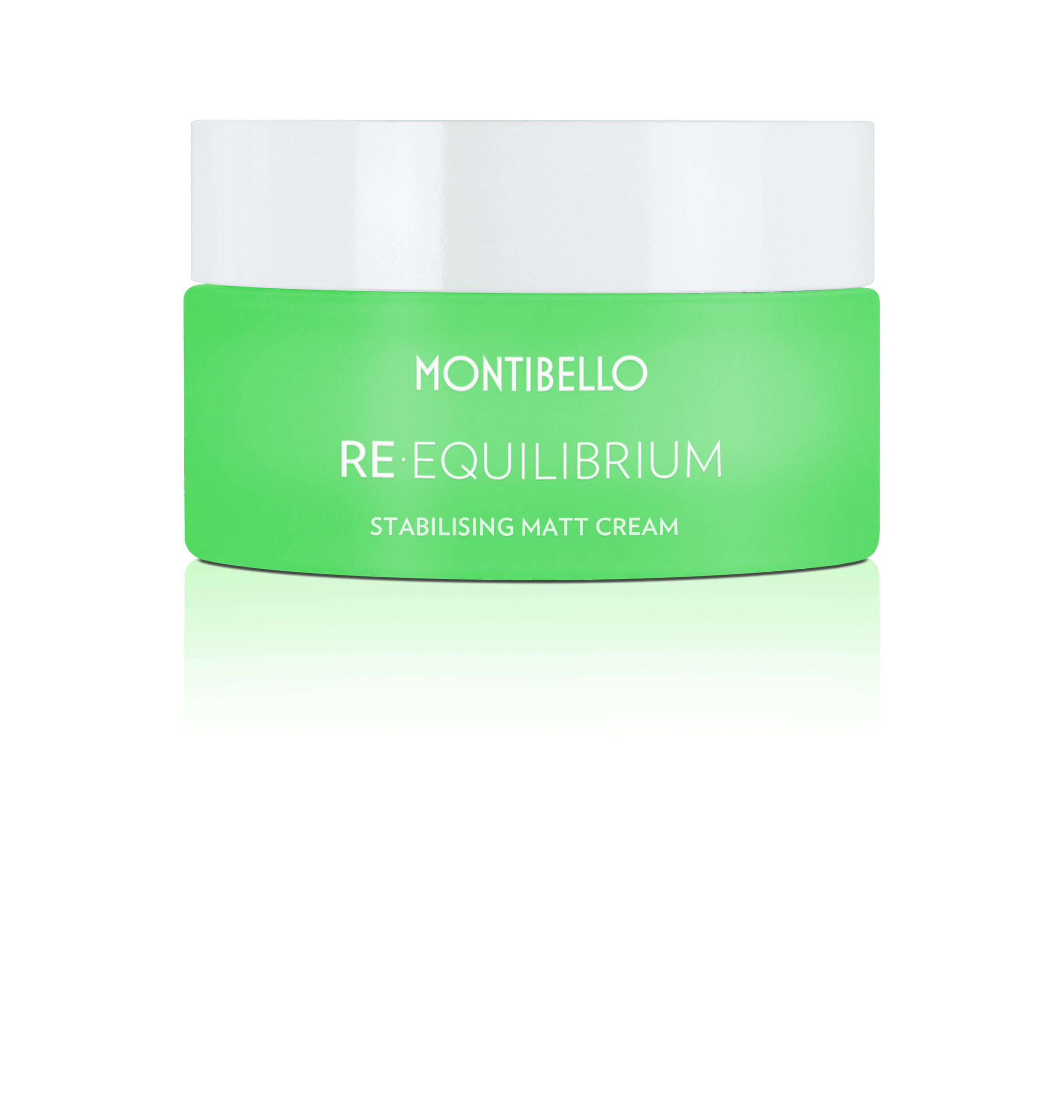 Lightweight gel with specific purifying and hydrating action for oily, acne-prone skin which prevents the proliferation of bacteria, improves and prevents spots, scars, blackheads and shine without drying out skin, leaving it feeling refreshed and supple.

A concealer stick that treats and conceals blemishes on the skin from acne. Formulated with salicylic acid, mica, rosehip and aloe vera. 2-in-1 action: treats and conceals pimples.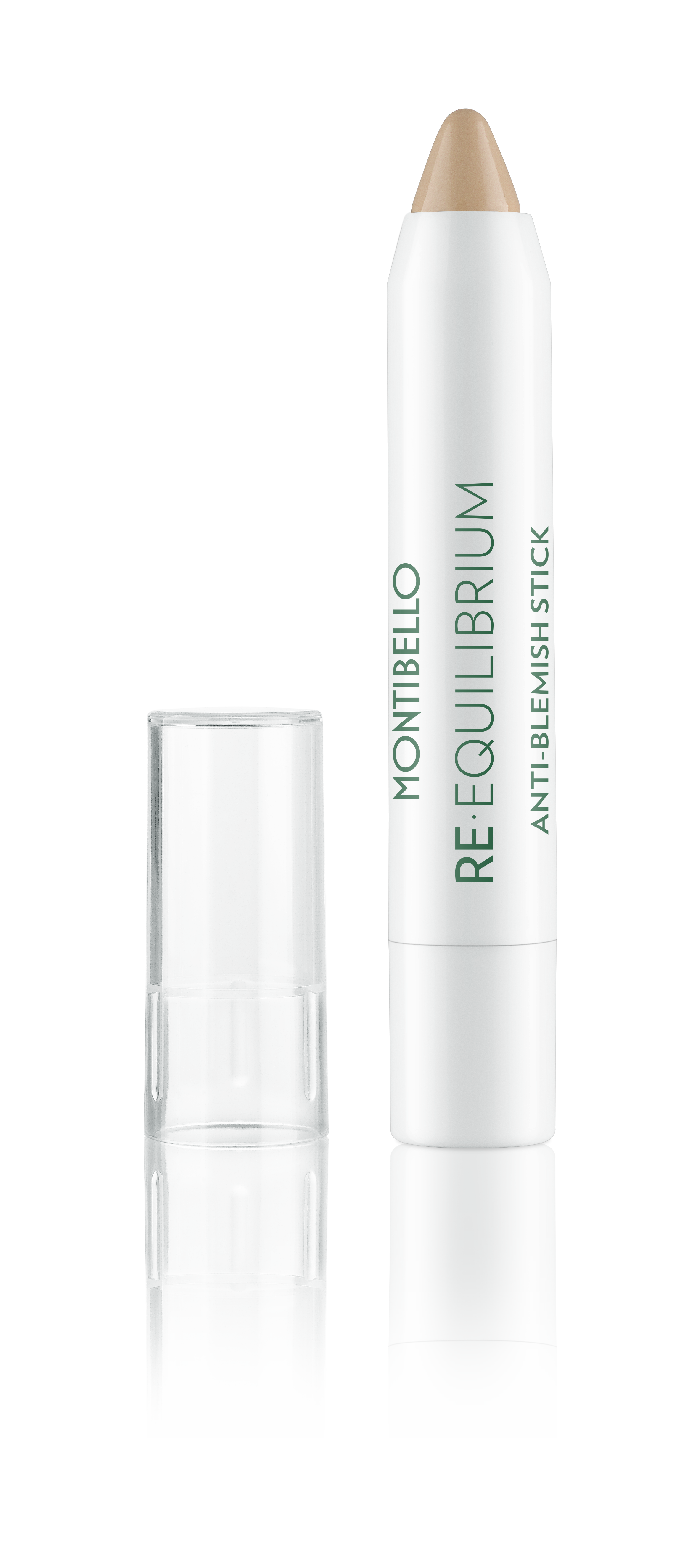 Subscribe to our Newsletter