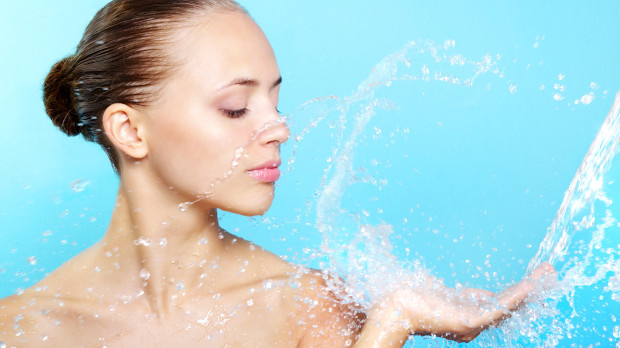 Everything you need to know about a good facial cleansing routine
Protect your skin with a simple ritual suitable for all ages and skin types.
The importance of following a good facial cleansing routine is one of the most popular trends that are here to stay, due to the global pandemic. Generally speaking, when choosing products, you should prioritise those that help you keep the skin barrier healthy, clean and hydrated and to treat any possible effects from using masks.
As Elisabet Baldrich, Skin Care Marketing Manager at Montibello says, "According to the latest data provided by Fundación Stanpa, only the personal care and hygiene category grew in 2020, rising by 11.14% compared with the year before, and within this category, hand soaps and washes grew by 295%".
Therefore, detoxifying skin while cleansing and purifying it is the goal of anyone who wants to restore radiance and health to the skin on the face, neck and décolleté.
Whether you have oily, dry or combination skin, and whatever your age, Montibello's new facial cleansing routine is perfect for cleansing, exfoliating, perfecting and illuminating the face by following only two simple steps. And there's no need to even leave the house!
Seawater Cleansing Ritual, a ritual that gives instant results and is also vegan friendly!
This innovative treatment formulated with seawater cleanses, purifies and protects skin, creating a protective barrier between it and its environment.
The ritual, which is perfect for both morning and night, begins by applying SEAWATER CLEANSING GEL HANDS&FACE, a hand and face wash that gently cleanses skin while hydrating and repairing it to prevent dryness. Then it continues with SEAWATER AHA TONIC, with gentle exfoliating and anti-pollution activities, suitable for balancing and evening out skin, leaving it free of impurities and instantly brightening the face.
According to Elisabet Baldrich, "With these two products comprising the Seawater Cleansing Ritual, Montibello responds to one of the new consumer habits that emerged from the unprecedented circumstances of 2020. Hygiene and health go hand in hand, which is why innovation is focused on this critical need, looking for significant ways to include cleansing and protective benefits into hygiene rituals".
Aside from providing health and daily protection, the formulations for both products are kind to the environment. Aside from seawater, the toner is characterised by its high concentration ofHibiscus sabdariffa, an African flower grown in a sustainable manner in Burkina Faso, which renews the skin while protecting it from pollutants.
The benefits of seawater in facial cleansing
Both products are formulated with seawater, the active ingredient with a "thousand properties", extracted from a natural reservoir more than 22 metres deep that's continuously supplied with seawater of the utmost purity. It's from an exquisite spot found in North Brittany.
The sand and granite found there naturally filter and aerate the water, giving rise to its unique composition. Rich in minerals and trace elements essential for health such as manganese and silica.
What are the benefits of seawater in facial cleansing?
It hydrates skin reinforcing the lipid barrier.
It cleanses, purifies and remineralises skin thanks to its composition rich in minerals and trace elements.
It prevents ageing reinforcing the cohesion between the dermis and the epidermis, optimising the exchange of water between them.
What are you waiting for to try the incredible results of this simple, effective and eco-friendly ritual?
Subscribe to our Newsletter