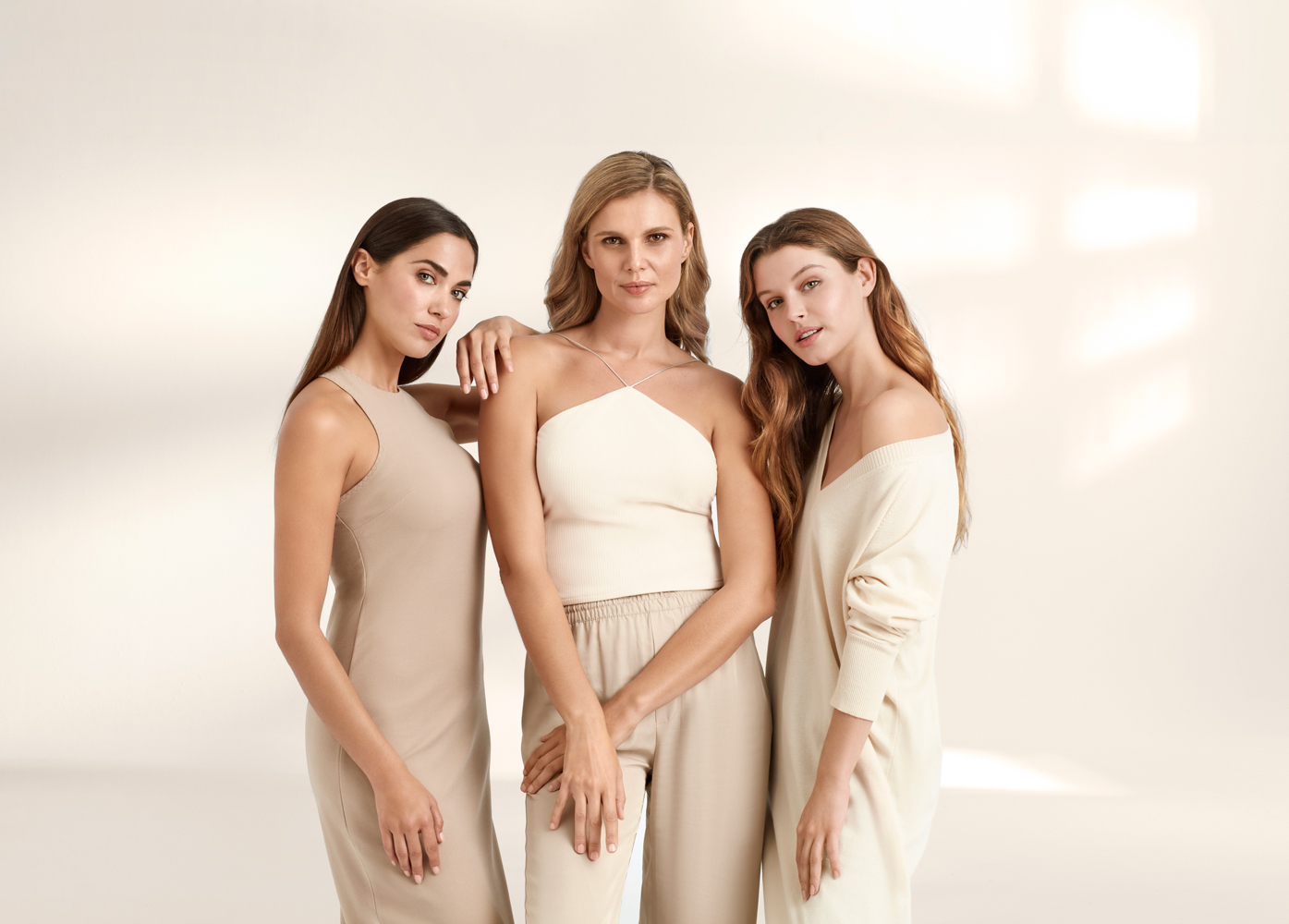 Facial cleansing: why is it crucial?
Everyone wants healthy, youthful, radiant skin, but do you know how to get it? The first essential step for perfect skin in any beauty routine is facial cleansing.
Pollution, certain cosmetics or the oil that your own skin produces can clog pores, keeping skin from breathing properly, which leads to a loss of vitality and radiance. To keep this from happening, it's important to remember how important good daily facial cleansing is, both morning and night.
Step-by-step facial cleansing
What seems quite simple to include in your beauty routine at first glance is actually not quite as simple as it seems. Everyone's skin is different and has specific needs, which is why it's important to find out the components of the products that you're using. Some may be too aggressive for your skin while others may leave some unwanted residue.
Properly determining your skin type and identifying its needs is crucial in order to choose the most suitable cleansing ritual.
The FACIAL ESSENTIALS range, formulated with plant-based active ingredients, cleanses and prepares skin leaving it feeling comfortable.
Dry and very dry skin
For cleansing, it's advisable to use products that are not aggressive for your skin, that is, soap-free cleansers. TOTAL COMFORT CLEANSING MILK is a non-greasy fluid with hydrating and softening properties, which deeply cleanses all types of impurities. Continue the ritual with a soothing toner: TOTAL COMFORT TONIC LOTION.
With regard to the cosmetics you need to apply next, choose hydrating and nourishing creams to soothe the feeling of tightness and protect skin from external aggressions. People with this skin type also need to avoid overly warm and enclosed environments and stay hydrated on the inside by drinking 1.5 litres of water every day.
Combination, oily and acne-prone skin
For these skin types, it's necessary to use cleansing products that help to eliminate excess sebum to prevent the appearance of shine and impurities. If you prefer one that's a mousse, we recommend MOISTURISING CLEANSING MOUSSE, a daily cleansing mousse for all skin types which removes impurities and makeup from deep within your pores. And as a toner, there's MATT PURIFYING TONIC LOTION, based on chamomile and sage extract, which regulates excess sebum secretion.
To supplement the cleansing routine, it's a good idea to exfoliate skin to help to remove dead skin cells with REVITALISING FACIAL SCRUB, a delicate gel-textured facial scrub that accelerates the natural process of eliminating dead skin cells on the epidermis and improves the flexibility of the skin's surface.
Sensitive skin
In terms of cleansing, this skin type needs high tolerance products, specifically milk makeup removers or micellar water, such as MICELLAR CLEANSING OIL, a delicate oil that turns into a silky emulsion upon contact with water that's so easy to use. It gently removes traces of makeup without leaving a greasy after feel.

It's so simple to use:
Spread three to four drops onto dry skin on the face, neck and décolleté and massage using a circular motion.
Moisten the product with water until you get an emulsion with which to remove makeup.
Rinse with water.
Continue the ritual by applying TOTAL COMFORT TONIC LOTION to soothe the skin on the face, neck and décolleté. In terms of creams, we recommend any that's hydrating, soothing, repairing and regenerating which reduces sensitisation and redness.

Subscribe to our Newsletter