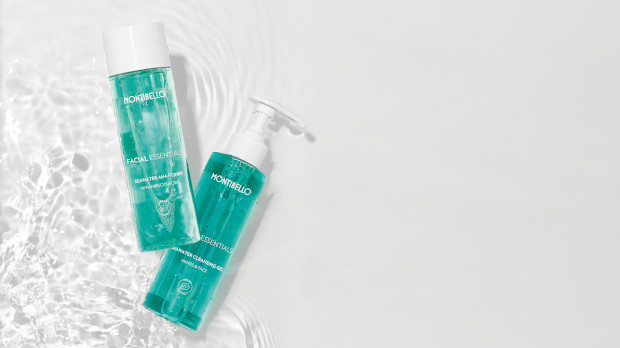 Facial cleansing with seawater
Facial cleansing with seawater has numerous benefits, so read on!
Skin cleansing is the first line of defence and source of comfort and security against the invisible threats in our environment: dirt, pollution, etc., which is why we recommend cleansing your face with seawater.
Being cognizant of the importance – now, more than ever – of facial cleansing, Montibello has created the Seawater Cleansing Ritual, the new Vegan Friendly facial hygiene ritual that's perfect for all skin types that cleanses, purifies and protects skin, creating a protective barrier between it and the environment in just two steps.
Seawater, the active ingredient with a "thousand properties"
Water of the utmost purity from an exquisite spot found in North Brittany. Extracted from a natural reservoir more than 22 metres deep that's continuously supplied with seawater.
The sand and granite found there naturally filter and aerate the water, giving rise to its unique composition. Rich in minerals and trace minerals essential for health such as manganese and silica.
It hydrates skin, reinforcing the lipid barrier through the stimulation of the synthesis of epidermal lipids and their bonds.
It cleanses, purifies and remineralises skin thanks to its composition rich in minerals and trace elements.
It prevents ageing reinforcing the cohesion between the dermis and the epidermis, optimising the exchange of water between them.
The cleansing ritual with seawater is comprised of: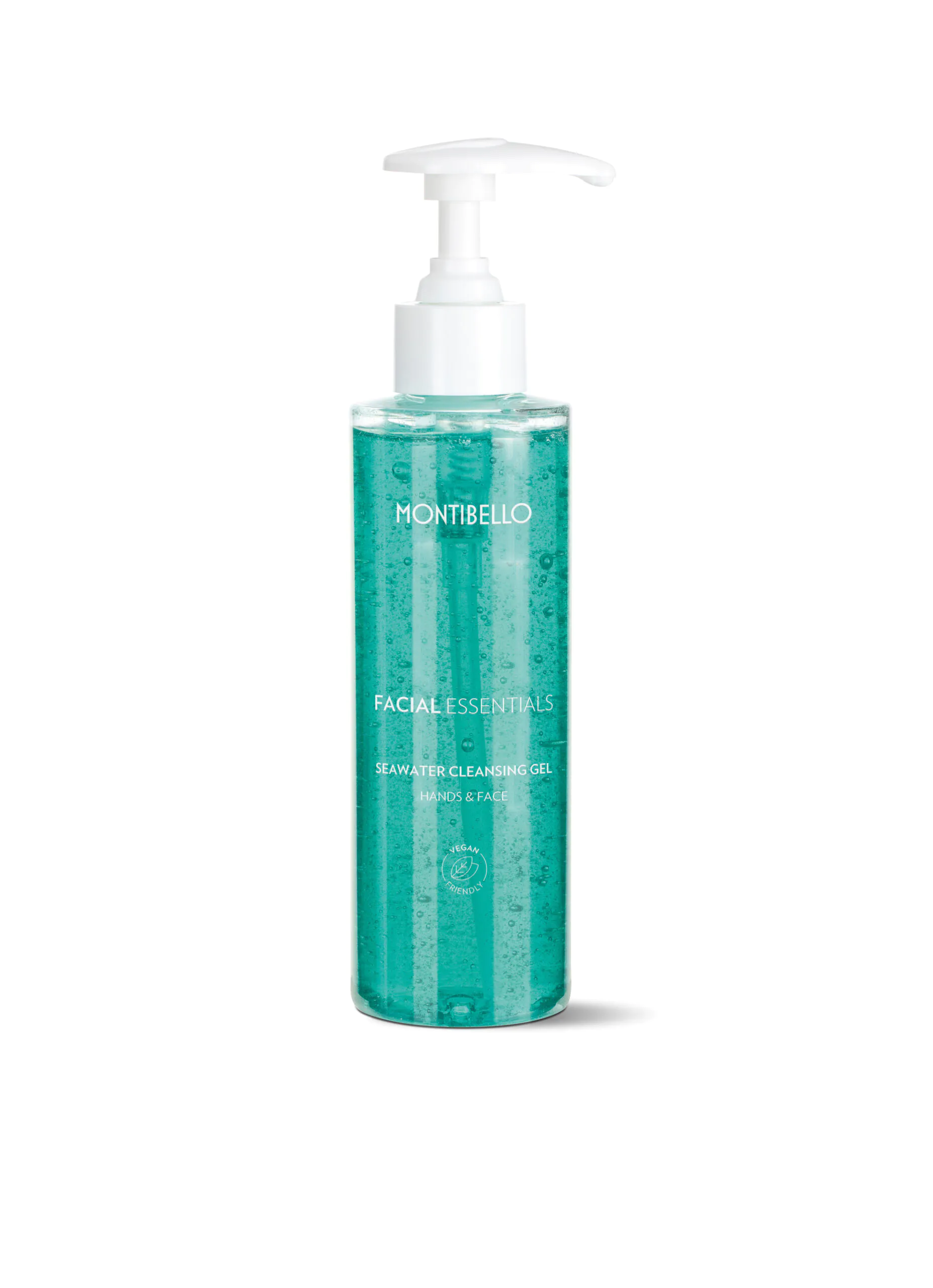 A gel hand and face wash formulated with seawater that gently cleanses skin while hydrating and repairing it to prevent dryness.
It cleanses, purifies, balances and remineralises skin in just one go, leaving it feeling comfortable and free of impurities.
How to use: wet hands with water and apply product to the face, neck and décolleté by gently massaging. Rinse off with plenty of water. Apply every morning and evening.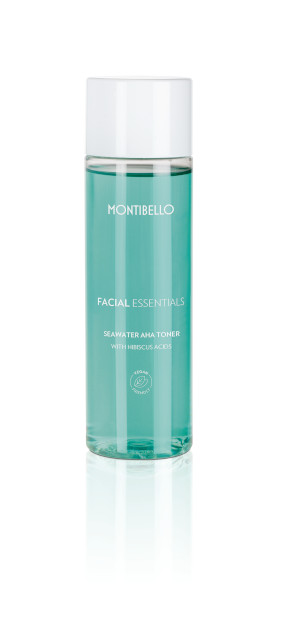 A face toner with gentle exfoliating and anti-pollution activities, suitable for balancing and evening out skin, leaving it free of impurities and instantly brightening the face.
Formulated with seawater and Hibiscus Acid, an African flower grown in a sustainable manner in Burkina Faso, which renews the skin while protecting it from pollutants. What's more, it's an active ingredient with a very low environmental impact, grown without pesticides, without irrigating, where all the by-products of the plant are used for other purposes.
How to use: Soak a cotton pad and apply all over the face, neck and décolleté, avoiding the eye contour area. Apply every morning and evening.
WHAT DO PEOPLE WITH DIFFERENT SKIN TYPES HAVE TO SAY ABOUT THE SEAWATER CLEANSING RITUAL?*
>80% of people with sensitive skin think the ritual provides a feeling of freshness and wellbeing.
>70% of people with mature and dry skin think the ritual is comforting and revitalising.
>83% of people with young and oily skin think the ritual smooths skin and reduces impurities.
*Ritual evaluated by beauty professionals in 20 women, used twice a day.
Subscribe to our Newsletter