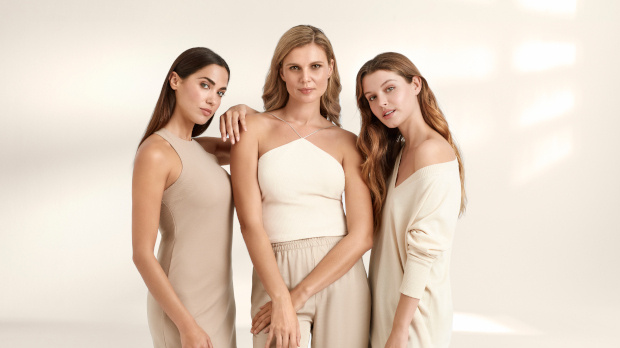 Make your skincare routine fun… go ahead and Mix&Match
It's time to play a little game involving cosmetics: Mix&Match, beauty routines using our premium Elixir Collection to get the best results in each case.
We at Montibello want to take things one step further, which is why we want to show you how to have fun with your beauty routine to make the most of it and get the best results possible. How? Enriching your creams, playing with textures and mixing and matching products according to your skin's needs, thanks to our Elixir Collection line. These are the rules of the game:
Mix and match:
All the elixirs can be combined with each other. Try to strengthen their effects by mixing them together. This option is perfect if you want to get the best results possible but you've got little time to spare.
Enrich:
The idea is to mix products to get personalised cosmetics. Try to enrich your usual cream with a few drops of the elixir that suits your skin best! If you don't have a lot of time to spare, this option is also perfect for you.
Layer:
Work on your complexion layer by layer, using one product after another (elixir, serum, cream, etc.). If you've got time to care for your skin, layering different cosmetics – applied by massaging upwards – is the best way to work your skin and get the best results. The perfect application technique for beauty addicts!
Montibello's personalised Mix&Match recipes
Mª José Cayuela, journalist and influencer, shares with us her personalised Mix&Match routines for any given time:
Mature skin:
If you're looking for a rejuvenating recipe to restore and revitalise your skin, we recommend starting your daily treatment – both in the morning and at night – by cleansing and toning your skin properly.
Then, you can mix the newest product in our range of elixirs, Excellence B-Lift Elixir, with Day&Night Wrinkle Corrector Booster. To finish, apply Serum-in-Cream from the Arûde line, for all-round treatment of the signs of ageing skin.
Dry skin:
Get hydrated, radiant, plump and refreshed skin by following these simple steps. Always start by cleansing and toning skin. Enrich your treatment by applying Vitamin C Collagen Infusion. Continue by mixing Radiance Pearl Elixir with Vitamin C Cream SPF15 and spread all over the face, neck and décollete. This way, your skin will be clearer and more radiant, while you fight free radicals and prevent photoageing.
Now, you can make the most of your beauty routine with Mix&Match!
Subscribe to our Newsletter