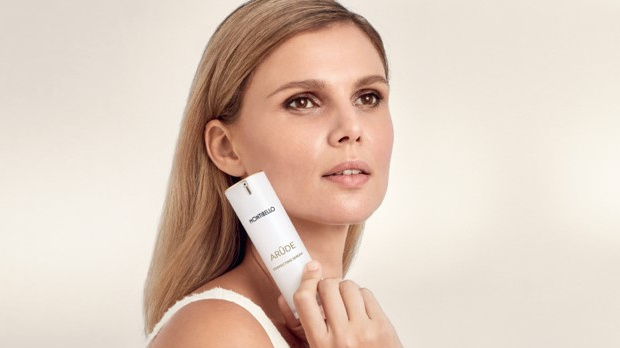 We'll share with you the formula behind Arûde's active essence
We'll share with you the formula behind Arûde's active essence
Montibello's ARÛDE range is evolving towards TransAGEING, a revolutionary concept that addresses the skin's ageing process in an all-encompassing manner.
TransAGEING cosmetics take things to the next level; they expertly support women and listen to them during each stage of ageing, adapting to their needs at any given time.
ARÛDE'S TransAGEING active essence
All products comprising the ARÛDE line are based on an exclusive formula that combines the finest ingredients carefully selected for their properties, quality and reliability, to ensure the best anti-ageing results through two mechanisms of action:
SKIN RESURFACING. Inspired by medical cosmetic laser treatments, its main benefitsare skin refiningwith state-of-the-art exfoliating active ingredients and the skin tone evening out with optical highlighters and hyperpigmentation correctors, specifically:
Botanical oligosaccharides obtained from Lens Esculenta seed. It refines pores and smooths skin granulation.
Botanical vitamin D mimetic. It regulates keratinisation disorders, leaving skin more even.
PAP. A peroxy acid that refines the skin microrelief thanks to an innovative crystalline peroxy acid with regenerating, oxygenating, purifying and whitening action.
Pearlised, gold, diamond and ruby optical illumination.
SKIN CONTOURING. Inspired by the art of reshaping the contours of the face, this mechanism achieves a three-dimensionallifting effect that acts like physical, dermal and muscular tensor threads; a volumising effectand wrinkle-erasing and filling effect, thanks to:
Tensor-like thread. A system based on the lifting technique with medical cosmetic tensor threads that promote the recovery of the skin's elastic properties.
Elastic vector. A lipopeptide that improves resistance to sagging and gravity.
Muscular tensors. It triggers muscle activation, improving the contours of the face and reducing skin folds.
Physical tensors. Biopolymers of natural origin for instant lifting.
Volumising hexapeptide. It stimulates adipogenesis to restore the contours of the face, protecting them against the effects of gravity.
ARÛDE'S allies
A sophisticated emulsion that turns into a melt-in serum upon application. It boosts firmness, fights wrinkles, defines the contours of the face, lifts skin, fades dark spots and evens out skin tone.
---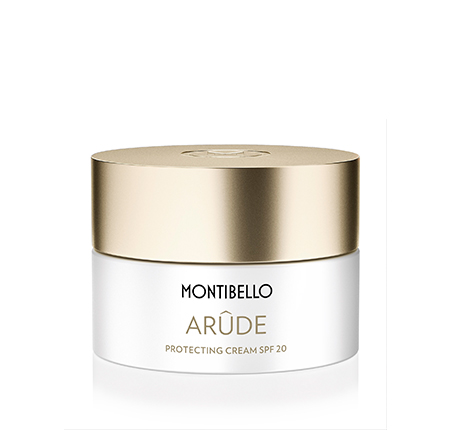 A day cream for all-round treatment of the signs of ageing skin. The "active essence" in its innovative formulation boosts firmness, fights wrinkles, defines the contours of the face, lifts skin, fades dark spots and evens out skin tone.
---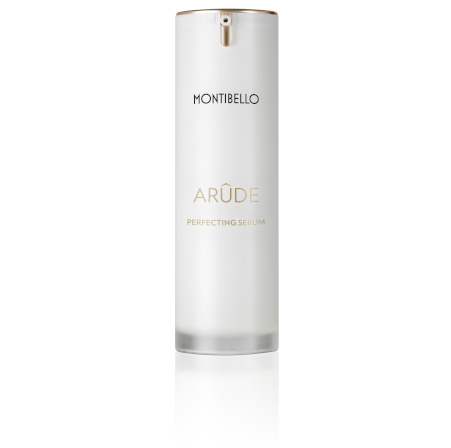 With a thin, fluid texture that delicately blends into the skin. The active in its formula provides all-round treatment for the signs of ageing skin, boosting the benefits of the day cream. Apply every morning, under ARÛDE PROTECTING CREAM SPF 20, and every night.
---
A delicate emulsion with a silky, velvety texture which improves the signs of ageing in the eye contour area. It corrects and reduces the appearance of dark circles and puffiness, fights wrinkles and delivers an immediate lifting effect. The eye contour area looks even, smooth and firm.
---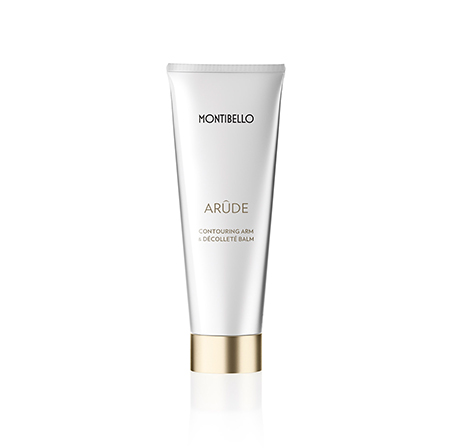 A melt-in balm for all-round treatment of the signs of ageing on the neck, décolleté and arms. Its rich formula redefines the double chin and arms, while making skin look smoother, more supple and hydrated.
---
Subscribe to our Newsletter